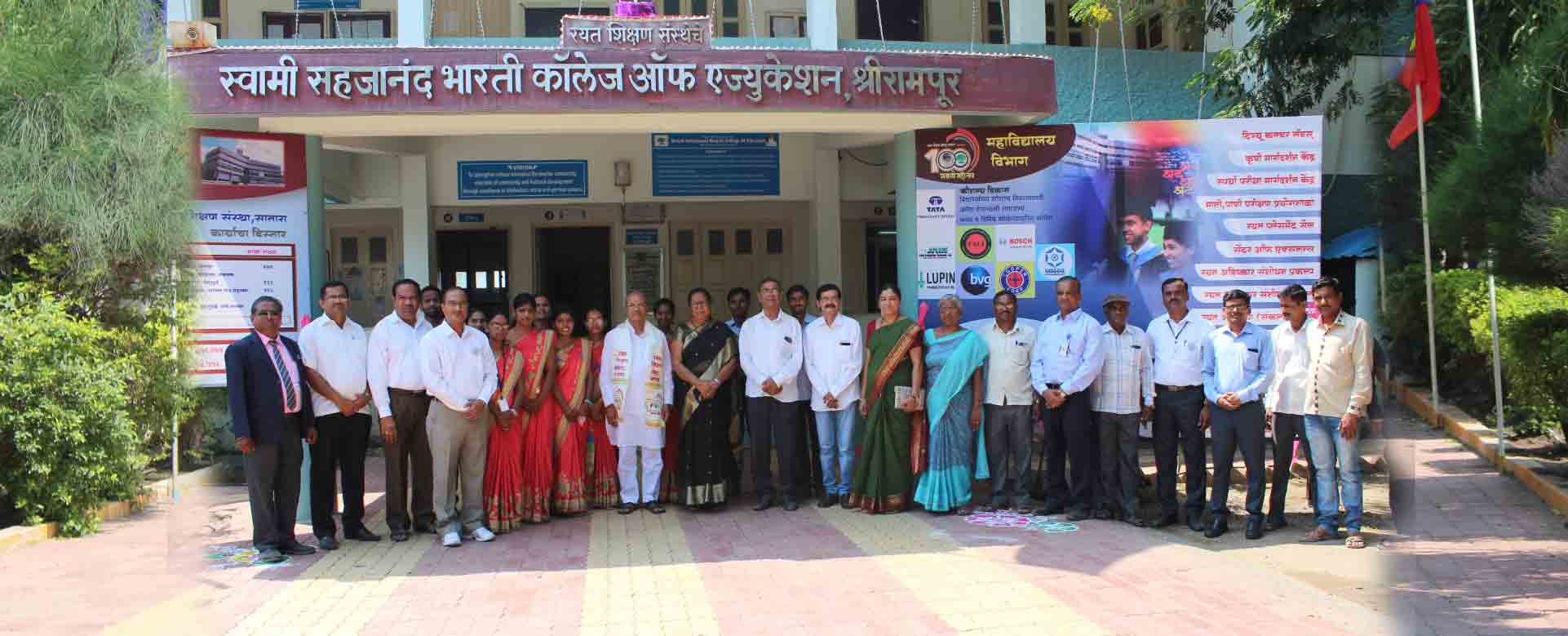 Top B.Ed and M.A College in Maharashtra :: SSB College of Education Profile
Welcome to Rayat Shikshan Sanstha's Swami Sahajanand Bharati College of Education is located in Shrirampur, Dist- Ahmednagar of Maharashtra State.  The college is widely famous by name SSB College of Education. it's one of the top B.Ed and M.A College in the Maharashtra. The College was established in 1970 as a grant –in-aid. It is a Marathi medium, co-educational institute affiliated to Savitribai Phule Pune University, Pune . "There should not be a village without school and school without a trained teacher" was idea of Padmabhushan Dr. Karmaveer Bhaurao Patil and as a partial fulfillment of the sanstha management established the college.
Prin. V.S. Rokade, Prin. A. P. Karat, Prin. S. A. Anarase and Prin. Mrs. N. S. Maner played a significant role in shaping the personality and destiny of the institution. Since 2014 the present Principal Dr. M.S. Pondhe has provided strong leadership and firmly established the institution as a reputed one.
The college offers B.Ed. regular two year programme. It is a center for Master of Arts ( Education ) and Diploma in School Management ( D.S.M. ) programme of of distance and open learning, Yashwantrao Chavan Maharashtra Open University ( YCMOU ) Nashik. It is a also center for B.Ed. two year programme of distance and open learning, Indira Gandhi Open University ( IGNOU ) New Delhi.
With a humble beginning in 1970. SSB College has become a resource center in education due to its prominent achievement's in teacher preparation, in service training, research, extension services, co-curricular activities and add on courses. The college has trained more then 4000 students. the Alumni of the college are well-placed in established educational institutions and departments of the nation.
Unlimited
Practical aspects
Learn
Management applications